A Northern California man has pleaded guilty to defrauding an Indian tribe for millions of dollars as part of a workers' compensation scam.
The Sacramento Bee reported that 46-year-old Gregory Chmielewski last month pleaded guilty to two counts of fraud. He is accused of taking millions of dollars from the Fort Independence Community of Paiute Indians, in Inyo County.
Chmielewski convinced the tribe to pay for a company that offered discount workers' compensation coverage by using tribal laws to avoid red tape in the state-run system.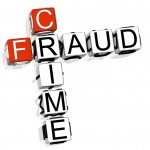 Chmielewski says he siphoned $7.3 million from his company Independent Staffing Solutions of Roseville leaving injured workers without compensation.
As part of his plea agreement he is facing 41 to 51 months when he's sentenced in April.
Fired Palm Beach firefighter Jeremy DeRosa will face a six-person jury today when both sides give opening statements in his fraud trial.
Three men and three women were chosen Monday. A seventh person — a man — was picked as the alternate.
DeRosa, a firefighter/paramedic, was charged with workers' compensation fraud in December 2013. Two months later, Public Safety Director
Kirk Blouin fired the 5½-year town employee.
State officials allege DeRosa misrepresented the extent of an injury while out of work and collecting his full pay under workers' compensation.
DeRosa went on workers' compensation leave after falling in the kitchen of Fire Station 3 on July 10, 2013, and injuring his right ankle.
On Monday, Circuit Judge John Kastrenakes, Assistant State Attorney Ryan Kelley and defense attorney Michael Salnick questioned the original pool of 40 jurors about insurance claims, brushes with the law, interaction with firefighters, and positive or negative experiences with medical professionals.
Salnick asked some jurors if they've ever been videotaped without their knowledge. Kelley asked if anyone had been injured while at work and whether they made workers' compensation claims.
According to the probable cause affidavit, DeRosa, who had been ordered by a doctor to wear an air-cast on his ankle, was videotaped walking around in sandals five times by investigators who had him under surveillance from July 25, 2013, through Aug. 9, 2013. DeRosa collected about $4,100 while out on workers' compensation.
Workers' compensation fraud is a third-degree felony punishable by up to five years in prison.
- See more at: http://www.palmbeachdailynews.com/news/news/local-govt-politics/fired-firefighter-heads-to-trial-on-worker-comp-fr/nqCDS/#sthash.D8y6aExO.dpuf